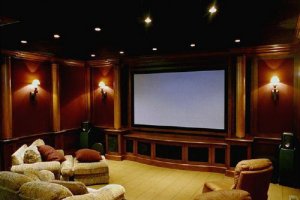 You can have any custom entertainment system installed using the latest state of the art components. We can even supply seating, lights, carpet, and anything else necessary to make your theater complete.

View our full seating and decor packages at vm.htroom.com

Enjoy the experience of the multiplex in the comfort of your own home.